Because we strive to (almost) always have all available race medals in stock and (almost) never have shipping delays, we make the medals for each of our virtual races long before we open registration for each event. That way, the minute registration is open for a given event, we already have medals available for those of you who elect to have them shipped right away, prior to uploading your results. We also always order plenty of medals to ensure we will have enough to last throughout the entire original race period and beyond.
Of course, by doing things this way, we always end up with leftover medals, and sometimes lots of them. While medals from these Previous Virtual Runs always sell out eventually, we have decided to create a fun new way for you to register for some of these past events at a discounted price: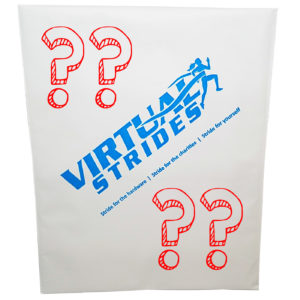 We Made Too Many is a virtual race grab bag of sorts, but here's the best part – You'll never get a duplicate medal from a virtual race you have already completed! We guarantee that our system will ONLY register you for a past event that you haven't already participated in. Here's how it works:
-Be sure you are logged in first, before adding a We Made Too Many registration to your cart
-Select your distance, enter your custom bib name, and let us know if you'd like a printed bib, just like always
-Our system will check your account history to see if there are any qualifying virtual races you haven't already registered for
-Of those, one will be randomly selected and added to your order instantly during the checkout process
-You will know which virtual race you were registered for immediately after completing your order!
Sounds fun, right?
We think We Made Too Many is a win for everyone: You are able to register for some of our past races at a discounted price; We are able to move some of the excess inventory taking up space in our office; And more money is raised for our featured charities! (Note that in most cases, we have already pre-donated for the medals at the end of each event's original race period)
Rules and Other Fine Print:
-We Made Too Many is for existing customers only
-You must be logged in to add We Made Too Many to your cart
-Not all past events qualify for the We Made Too Many promotion
-If you have already registered for all qualifying past races, you won't be able to add We Made Too Many to your cart
-We Made Too Many qualifying virtual races will change over time, so check back periodically