"What is the use of living, if it be not to strive for noble causes and to make this muddled world a better place for those who will live in it after we are gone?"
-Winston Churchill
Founded in 2014, Virtual Strides is based in Florida and run by a small group of running enthusiasts. Our mission is simple: Raising money for charity while promoting physical fitness and better health.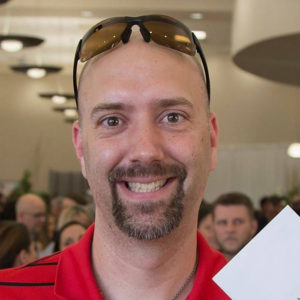 Our founder, Mark, is better known for running (as in organizing) races than he is for running in races. Mark has several years of experience as a volunteer race director for events that have raised more than $300,000 for local charities. He recently received his MBA in Marketing and enjoys volunteering with his therapy dog, Cooper. Mark has made giant strides in his running in recent years, improving from being a "middle-of-the-pack" runner to setting a 5k PR with a time of 25:32.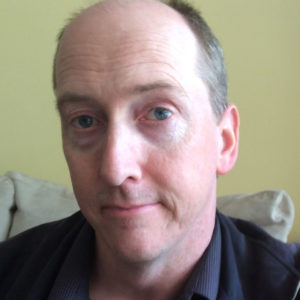 Mike works behind the scenes at Virtual Strides, helping make the magic happen. He is our researcher and master programmer, all rolled into one Canadian. Yes, Mike is from Canada, but we try not to hold that against him. Mike recently set his 5k PR with a time of 24:10. He and Mark have been friends for over 20 years.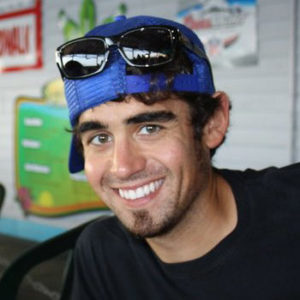 Andy is a Shipping Manager at Virtual Strides. He is also a full-time Biology professor at Eastern Florida State College and proud dad to his daughter Waverly. In his free time, he enjoys surfing and running with his wife Tracy behind Waverly, cheering them on from her stroller. In addition to a strong conservation focus on coastal marine ecology, Andy has been researching the correlation between academic achievement and athletics in college students. You may also find Andy either running or working many local road races as part of the Running Zone Racing Team and Race Management Squad.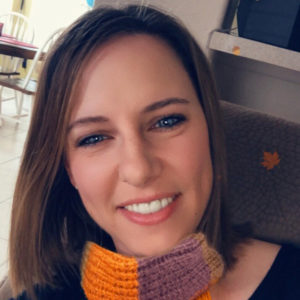 Stephanie is also a Virtual Strides Shipping Manager. She is also a part-time MRI technologist and a full-time soccer mom. While you won't find her pounding the pavement, you will find her driving the pavement in her mom-mobile to chauffeur her two daughters to soccer and other various clubs and activities. She enjoys cruising and scuba diving in Florida and the Caribbean with her husband. In her "spare" time (ha ha), she also volunteers with American Heritage Girls.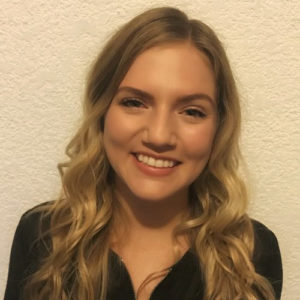 Melody is our Data Verification Specialist. That is the fancy way of saying she makes sure all of the addresses customers enter are correct. A huge number of them don't validate in our shipping software for one reason or another, so she tries to find the correct address and messages customers for updates as necessary. Melody's first love is travel. She has visited 5 continents and more than 25 countries in her lifetime. When she isn't traveling, she enjoys spending time with her two dogs and two cats and going to the nearby beach in Cancun, where she currently resides.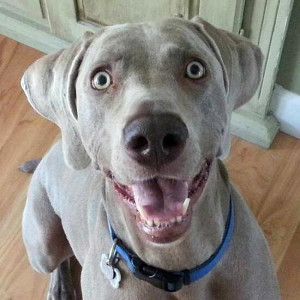 Cooper is arguably the heart and soul of the Virtual Strides team. He uses a paws-on approach to oversee all operations, from research and development to order processing and fulfillment. Cooper's hobbies include frisbee, swimming, napping, and of course running. Cooper is well known in the local (Brevard County, FL) running community and can often be found leading the pack during area fun runs and dog-friendly races. Cooper won the Big Dog division of the local "5k9" race in back-to-back years and was once clocked at 27.2 mph in an all-out sprint. Above all, he is a good boy.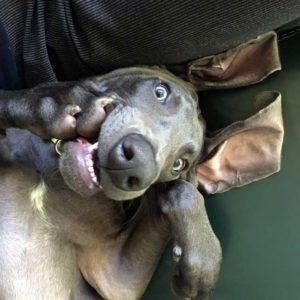 Murphy had yet to be adopted when Virtual Strides operated entirely from inside Mark and Lisa's home, but he insisted on being listed on this page anyway since he wants to do everything his big brother does. Murphy is developing into an excellent running partner and is easily the fastest member of the Virtual Strides team, kicking it into Ludicrous Mode whenever he can. In his leisure time, Murphy is a little stinker. "Who, me???"