$29
Regular Price: $29
Club VS Member Price: $24 & Free Shipping
To Benefit: The Women's Memorial
Choose "Custom Challenge" for Steps, Biking, Swimming, and custom distance goals:
Warrior Women
Join the the Warrior Women virtual 5k/10k/Half Marathon and run or walk whenever and wherever you want to support the women in your life who are warriors in all that they do. All participants will receive a 4″ 3D Warrior Woman medal featuring a movable sword arm AND a bonus charm bracelet that you can wear yourself or give to the Warrior Woman in your life.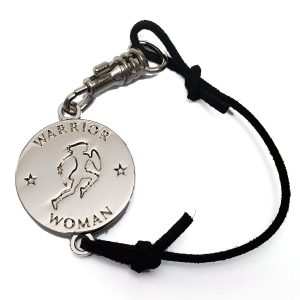 "A strong woman loves, forgives, walks away, lets go, tries again, and perseveres… no matter what life throws at her."
About the Charity
The Women In Military Service For America Memorial (The Women's Memorial), at the Ceremonial Entrance to Arlington National Cemetery, is the only major national memorial honoring all women who have defended America throughout history. Their patriotism and bravery are a part of our nation's heritage. Visitors to the Women's Memorial experience the collective history of women in the military along with individual stories of registered servicewomen.
The Women In Military Service For America Memorial Foundation is a non-profit, charitable organization that depends on donations to equip and maintain the Education Center, theater and exhibit areas, expand the permanent artifact collection, and continue to locate and register eligible women.
A portion of the proceeds from this virtual race (at least $5 from each registration) will be donated to The Women's Memorial. For more information about this charity or to make a direct contribution, please visit WomensMemorial.org.