Has it really been more than a year and a half since our last blog post? Um, yeah, sorry about that. It's not that we haven't had exciting things we've wanted to share – there have been plenty communicated through our email list and on our Facebook page – they just haven't made it into the Blog. But this announcement is a biggie and totally blog-worthy: Club VS!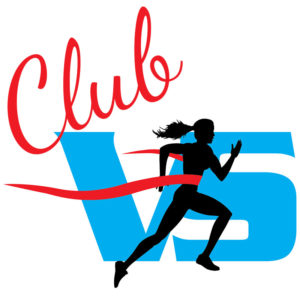 To be very clear, you can still participate in any of our virtual races without joining Club VS, just like you always have, but Club VS membership has so many benefits, you'll probably want to join. For a limited time, at an introductory cost of only $10 per year (now $19 per year), your membership will pay for itself after registering for just TWO FOUR Virtual Strides virtual races! Here's the full list of Club VS membership benefits:
I mean, if the $5 per race discount isn't compelling enough for you, at least do it for the free pen, right?
Seriously though, here's some clarification about a few of the above points:
The $5 discount does in fact apply to ALL VS-owned events. This means every single event listed on our Featured Virtual Runs and Previous Virtual Runs pages qualifies for the discount. You will notice that there is now a "Club VS Member Price" listed below each "Regular Price" for all of these events. The only events that may be excluded from this discount are the Partner Runs we host for other charities, where they set the pricing, not us. We will let them know about Club VS and they may decide to offer discounts to Club VS members, but we can't guarantee that they will.
Club VS pricing is listed on individual product pages only, and the discount will appear in your cart. In other words, the prices you see on the Available Medals page and the Runner Jewelry page, for example, are the regular prices that non-Club VS members pay. To see the discounted Club VS prices, click on any item and it will be listed directly under the regular price.
We will ship your Virtual Strides pen with your first order after joining Club VS.
Believe it or not, we have ideas for more membership benefits in the future, but they are pretty complicated and are going to require quite a bit of programming, so we aren't rolling those out yet. But our plan is to add more cool things for Club VS members over time, and any new benefit will retroactively apply to all existing Club VS members.
There is a good chance we will increase the $10 per year price for new members someday too (maybe when we add more benefits), but you can lock in the $10 per year price now and it will renew at that price for as long as you keep your Club VS membership active. Your membership will automatically renew one year after it starts unless you disable this or cancel your membership, which you can do very easily from the Club VS tab on your My Account page anytime.
A note about cancelling: When you cancel, your membership and benefits will remain in effect until your next renewal date, at which time your membership will become inactive. No refunds or pro-rated discounts will be given at the time of cancellation. That said, we are super cool here at Virtual Strides – If your membership renews and you didn't want it to, contact us within 48 hours and we will refund the renewal for you in full, assuming you didn't use any of the membership benefits (you didn't purchase anything at a discount) after it renewed.
I think that pretty much covers everything, but if you have any questions, be sure to check out the new Club VS section in our FAQ, or Contact Us anytime.
So what are you waiting for? Join Club VS today!
And as always, happy striding!