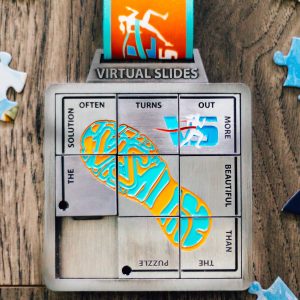 *** Medals Are Still Available! ***
Distances: 5k, 10k, Half Marathon
To Benefit: Organization for Autism Research
Regular Price: $29
Club VS Member Price: $24 & Free Shipping
About this Virtual Run: Join the the Virtual Slides virtual 5k/10k/Half Marathon and run or walk whenever and wherever you want to support a charity that uses autism research to address the challenges of autism. All participants will receive a one-of-a-kind, fully functional, 4″ slide puzzle medal – How fast can you solve this classic game?
Matching Shirts: Add an "It's A RUNderful day" shirt to your registration for an additional $24 ($19 for Club VS Members). Shirts are available in orange and black adult sizes S-XXL: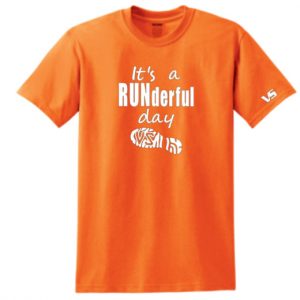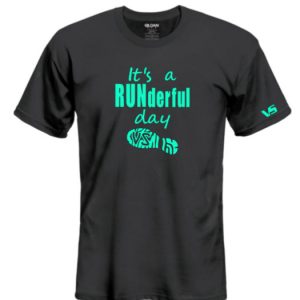 About the Charity: The Organization for Autism Research (OAR)'s mission is the apply research to the challenges of autism. This charity strives to use science to address the social, educational, and treatment concerns of self-advocates, parents, autism professionals, and caregivers. The mission of "applying" research to answer questions of daily concern to those living with autism defines their goals and program objectives and shapes their budget.
In addition to funding research, OAR's mission includes the requirements to:
-Disseminate new and useful information to as many members of the autism community as possible, and
-Direct all research and programs initiatives toward enhancing the quality of life for individuals with autism.
In simplest terms, applied autism research is "practical research that examines issues and challenges that children and adults with autism and their families face every day."
A portion of the proceeds from this virtual race (at least $5 from each registration) will be donated to the Organization for Autism Research (OAR). For more information about this charity or to make a direct contribution, please visit ResearchAutism.org.