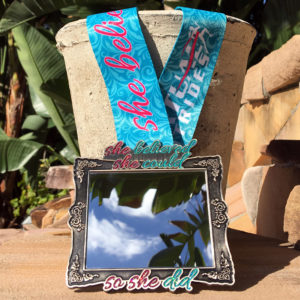 *** Medals Are Still Available! ***
Distances: 5k, 10k, Half Marathon
Cost: $27 – FREE Shipping!
To Benefit: Action on Smoking and Health
About this Virtual Run: This one is for the ladies… New Year, New You! Join the She Believed She Could So She Did virtual 5k/10k/Half Marathon and run or walk your chosen distance anytime and anywhere you want to earn this inspirational framed mirror medal. Yes, the 4″ medal is a real mirror with a fold-out stand on the back, so you can display it on your desk as a daily reminder that you can achieve anything you put your mind to. Mirrors will ship with a protective film on them to prevent scratching – Be sure to peel this off.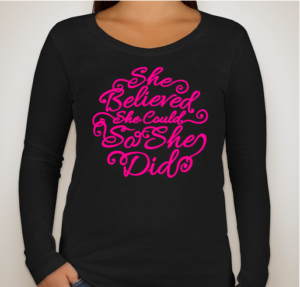 Want a matching shirt? During early registration (through 12/31), we held a She Believed She Could So She Did campaign at Booster where anyone interested could order a matching race shirt in a variety of styles (ladies short sleeve, ladies long sleeve, unisex hoodie) and two different text colors (hot pink and metallic silver). These shirts will be delivered separately from medals in mid-January, and 100% of the additional funds raised through this campaign will be donated to the featured charity in addition to our standard per-medal donation! UPDATE: We ordered a bunch of additional shirts through the Booster campaign for anyone who missed the deadline and still wants to buy one. Pricing is the same (shipping is included in our pricing), but styles and sizes are limited! Order a She Believed She Could So She Did shirt HERE.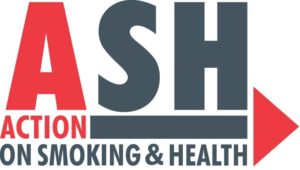 About the Charity: Left unchecked, tobacco will kill one billion people in the 21st century. Action on Smoking and Health (ASH) has a long history of taking action against tobacco use and its devastating health and economic impact on people and communities around the globe. For more than 40 years, ASH's goal of a tobacco-free world has remained constant. The tobacco epidemic is global and so must be the solutions. From advocating for bans on cigarette advertising and smoking in public spaces to challenging the influence of the multinational tobacco industry—ASH takes action on a global scale.
A portion of the proceeds from this virtual race (at least $5 from each registration) will be donated to ASH. For more information about this charity or to make a direct contribution, please visit Ash.org.