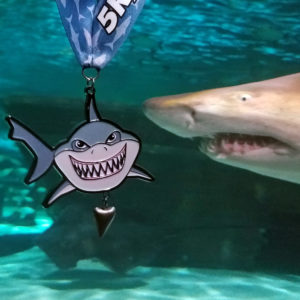 *** SOLD OUT ***
Distances: 5k, 10k, Half Marathon
To Benefit: WildAid
Regular Price: $29
Club VS Member Price: $24
FREE Shipping!
About this Virtual Run: An estimated 100 million sharks are killed every year with fins from up to 73 million used for shark fin soup, primarily to supply the market in Mainland China. Some shark populations have declined by up to 98% in the last 15 years and nearly one third of pelagic sharks species are considered threatened by the International Union for the Conservation of Nature.
Help spread awareness and raise money for a charity committed to stopping an irreversible decline of shark populations by participating in the Shark Tooth virtual 5k/10k/Half Marathon. All registrants will receive a custom digital race bib and a 4″ shark medal with a hanging replica shark tooth charm. Run or walk your chosen distance whenever and wherever you want to earn this medal and have a chance to win…
SHARK TOOTH FOSSIL SWEEPSTAKES: 10 of the medals will have a 5 million-year-old wire wrapped shark tooth fossil attached instead of a metal charm. Anyone who receives a winning Shark Tooth Fossil medal will also win a Virtual Strides medal hanger and a $50 Gift Card! Winning Shark Tooth Fossil medals will be randomly distributed throughout the race period, following our standard shipping schedule.
Found a Shark Tooth Fossil? Fill out the Shark Tooth Fossil Prize Claim Form by 11:59 p.m. EDT on September 30, 2016 in order to claim your prizes! For complete contest rules and details, please read the Official Rules.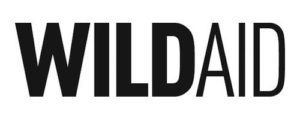 About the Charity: Founded in 2007, Shark Savers is now a program of WildAid, a charity whose mission is to end illegal wildlife trade in our lifetimes. While most wildlife conservation groups focus on protecting animals from poaching, WildAid works to reduce global consumption of wildlife products by persuading consumers and strengthening enforcement. WildAid's strategy for achieving this goal is to reduce demand for shark fin, elephant ivory and rhino horn using the slogan: "When the Buying Stops, the Killing Can Too."
A portion of the proceeds from this virtual race (at least $5 from each registration) will be donated to WildAid. For more information about this charity or to make a direct contribution, please visit WildAid.org.