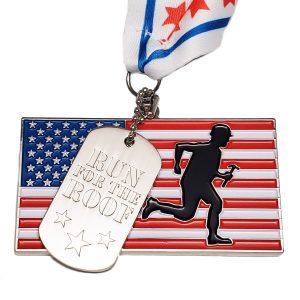 *** SOLD OUT ***
Distance: 5k or 10k
Cost: $30 – FREE Shipping!
To Benefit: Bible At The Bar
About this Virtual Run: This virtual 5k/10k race can be run or walked anytime and anywhere during the month of April. Proceeds will be used to assist a disabled veteran to receive a badly needed new roof on his home! His current roof is long overdue, extremely dry and rotten, and is moderately patched for the time being. On a tight, fixed income, he has no funds for repairs, let alone a new roof. Rainy season could literally wash away everything that he owns if his roof is not replaced in time. Come run to the rescue of one that has done the same for you! All participants will receive this patriotic flag medal including an attached dog tag charm.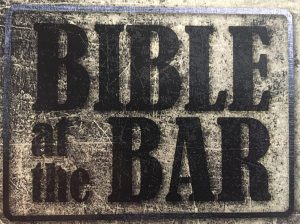 About the Charity: Bible at the Bar is a discipleship and outreach ministry that seeks to take the Word of God and integrate Bible study and discussions into our public lives. We have all been created differently in order to reflect God's glory in different places and in different ways. Bible at the Bar exists to encourage, support, and connect the body of Christ as we live out the gospel in our personal mission fields.
Virtual Strides Partner Event: This event is part of the Virtual Strides Partners Program. Bible At The Bar will receive 100% of the net proceeds from this event after Virtual Strides' partner costs are deducted.