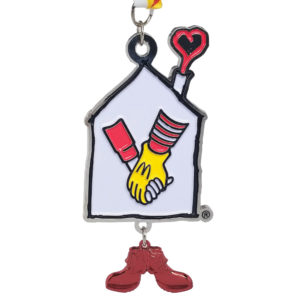 *** SOLD OUT ***
Distance: 5k Run/Walk/Bike/Motorcycle/Classic Car
Cost: $25 – FREE Shipping!
To Benefit: Ronald McDonald House Charities of the Southwest
About this Virtual Run: A collective annual run welcome to runners, virtual runners, cyclists, motorcyclists, and classic car enthusiasts, called RMHCSW Run for the House. Whether you run, walk, ride, or drive, whether you live in our area or run in yours, please join us in celebrating the Ronald McDonald House Charities and their 44 years of service to families in need. This event is geared to raise $42,000 in efforts to provide sustainability, medical and residential care for sick families. Register to run, ride, or drive for $25 and receive this Ronald McDonald House medal with a hanging pair of Ronald McDonald's classic red clown shoes.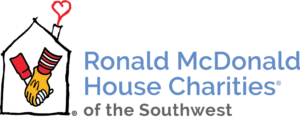 About the Charity: Ronald McDonald House Charities of the Southwest is keeping families close during their child's serious illness or injury. They provide families with the stability and resources needed, so they can help their children become happy and healthy. They are the warm shelter in the storm. They are here to help, whether their problems involve staying nearby to support a hospitalized child, affording to stay together in an unfamiliar city while a child is undergoing treatment, or even to receiving basic medical care in a vulnerable or rural community.  Through the Ronald McDonald House and Ronald McDonald Family Rooms programs, they assist families in coping with the uncertainty, confusion, and fear of having a sick child.
They also serve others through our RMHC Grants and Scholarships.
Virtual Strides Partner Event: This event is part of the Virtual Strides Partners Program. RMHCSW will receive 100% of the net proceeds from this event after Virtual Strides' partner costs are deducted.  If you'd like more information about this charity or would like to make a direct contribution, please visit RMHCSouthwest.com.