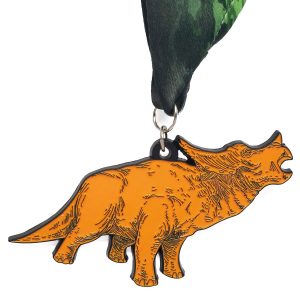 *** SOLD OUT ***
Distance: 5k
Cost: $25 – FREE Shipping!
To Benefit: #NashStrong
About this Virtual Run: Nash Alkire is a 3 year old boy who has been diagnosed with leukemia. His cousin Riley, who loves to run, organized this fundraiser to help his family with medical costs and treatment. 3 miles for the 3 years of treatment ahead.
Run or walk in this virtual 5k and receive this awesome dinosaur medal, affectionately named Trevor. Trevor, the orange triceratops, is more than a friend to Nash. He has become a mascot and a symbol of strength, so when designing their race medals, OF COURSE, they had to make sure he was represented! You can read the story of Trevor and his travels here.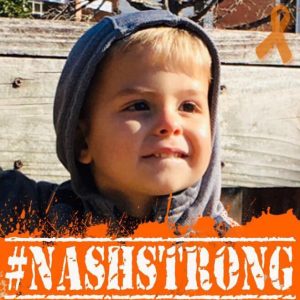 About the Charity: Read Nash's story on his Facebook page at NashStrong. It's going to be a ride that no one ever wants to take, but Nash is going to be healthy again. He's going to do great things. Cancer will not be his story; it will just add to his story.
Virtual Strides Partner Event: This event is part of the Virtual Strides Partners Program. The Nash Alkire family will receive 100% of the net proceeds from this event after Virtual Strides' partner costs are deducted.