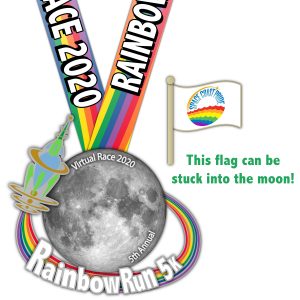 *** SOLD OUT ***
Distance: 5k
To Benefit: Space Coast Pride, Inc.
Regular Price: $35 for shirt and medal!
Club VS Member Price: $32 for shirt and medal!
FREE Shipping!
About this Virtual Run: Register now for the Rainbow Run virtual 5k to benefit Space Coast Pride, Inc. and receive this fabulous medal and t-shirt combo! The medal features a bouncing rocket and includes a mini Space Coast Pride flag that can be attached to the back of the medal when hung or inserted into the moon when the medal is laid flat.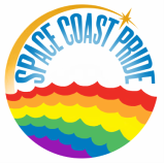 About the Charity: Space Coast Pride, Inc. is the largest Lesbian, Gay, Bi-Sexual and Transgender community organization for Brevard County, Florida and a non-profit 501(c)3 charitable organization. Its primary focus is to foster a sense of community among LGBTQ residents and to bridge the divide with our straight families, friends, neighbors and organizations.
Virtual Strides Partner Event: This event is part of the Virtual Strides Partners Program. Space Coast Pride, Inc. will receive 100% of the net proceeds from this event after Virtual Strides' partner costs are deducted.