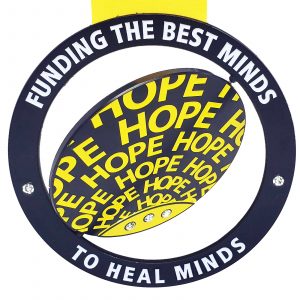 *** SOLD OUT ***
Distance: 5k
Cost: $29 – FREE Shipping!
To Benefit: Hope for Depression Research Foundation
About this Virtual Run: As we battle the COVID-19 virus outbreak, it's important to practice self care to stave off depression. Shine bright by completing the 2020 Race of Hope virtual 5k & enjoy the natural release of endorphins that generate a healing mood and energy boost! You'll outshine the sun when you earn this vibrant yellow bling and chase away the clouds of depression along with the Hope for Depression Research Foundation. Your participation helps to generate cause awareness and 100% of funds raised will go directly to research that will transform the way depression is viewed, diagnosed, treated and prevented. Run or walk whenever and wherever you want to support the cause and help save lives, while earning this huge commemorative 2020 Race of Hope 4″ spinner medal for yourself!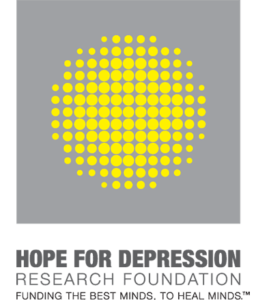 About the Charity: The mission of the Hope for Depression Research Foundation (HDRF) is to fund cutting-edge, scientific research into the origins, diagnosis, treatment and prevention of depression and its related mood and other emotional disorders – bipolar disorder, postpartum depression, post-traumatic stress syndrome, anxiety disorder and suicide.
In 2010, HDRF launched its Depression Task Force (DTF) – an outstanding collaboration of seven leading scientists, at the frontiers of brain science, from different research institutions across the U.S. and Canada. These scientists have developed an unprecedented research plan that integrates the most advanced knowledge in genetics, epigenetics, molecular biology, electrophysiology, and brain imaging. To accelerate breakthrough research, they share ongoing results, in real time, at a centralized data bank, the HDRF Data Center.
HDRF was founded in April 2006 by Audrey Gruss in memory of her mother, Hope, who suffered from clinical depression.
Virtual Strides Partner Event: This event is part of the Virtual Strides Partners Program. Hope For Depression Research Foundation will receive 100% of the net proceeds from this event after Virtual Strides' partner costs are deducted.