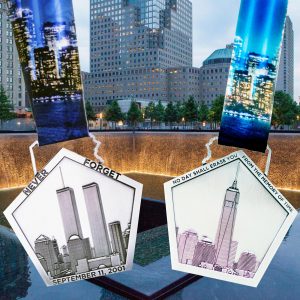 *** Medals Are Still Available! ***
Distances: 5k, 10k, Half Marathon, or Custom Challenge
To Benefit: 9/11 Memorial & Museum Fund
Regular Price: $29
Club VS Member Price: $24 & Free Shipping
About this Virtual Run: September 11, 2001 is a day Americans will never forget. As we observe the 20th anniversary of this fateful day, we invite you to join us on a journey of remembrance by participating in the Never Forget virtual race. Run, walk, step, bike, or swim whenever and wherever you want to earn this beautifully etched 4″ medal showing two New York City skylines: one with the Twin Towers standing tall, and the other with One World Trade Center in their place.
As a side note, if you ever have the opportunity to visit the 9/11 Memorial Museum, please do. It is an incredibly moving experience that all Americans should experience at least once.
Matching Shirts: Add a 9.11 Never Forget Icon shirt to your registration for an additional $24 ($19 for Club VS members). Navy shirts are 100% pre-shrunk cotton, available in adult sizes S-XXL: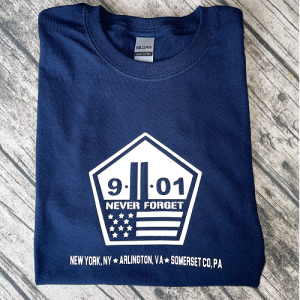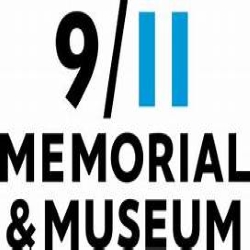 About the Charity: The 9/11 Memorial & Museum is the country's principal institution concerned with exploring 9/11, documenting its impact, and examining its continuing significance. Honoring those who were killed in the 2001 and 1993 attacks is at the heart of the charity's mission. Located at the World Trade Center in New York City, the 9/11 Memorial Museum tells the story of 9/11 through media, narratives, and a collection of monumental and authentic artifacts, presenting visitors with personal stories of loss, recovery, and hope. As a monument to human dignity, courage, and sacrifice, the 9/11 Memorial & Museum honors the nearly 3,000 people killed in the terrorist attacks of September 11, 2001 and February 26, 1993, recognizes the courage of those who survived, and salutes those who risked their lives to help others.
A portion of the proceeds from this virtual race (at least $5 from each registration) will be donated to the 9/11 Memorial & Museum. For more information or to make a direct contribution, please visit 911Memorial.org.