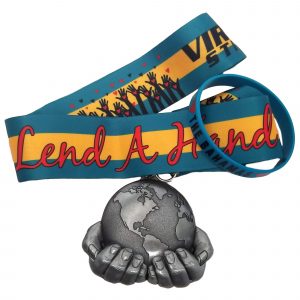 Medals and Bracelets Are Still Available!
Distances: 5k, 10k, Half Marathon
To Benefit: One Bahamas Fund
Regular Price: $25
Club VS Member Price: $20
**EVERY DOLLAR WILL BE DONATED – AND MATCHED!**

About this Virtual Run: The Bahamas were left absolutely devastated after Hurricane Dorian pummeled the islands as a Category 5 storm for two days, leaving more than 75,000 people across Great Abaco and Grand Bahama homeless and in need of food and water. In the worst-hit parts of the country, up to 90% of buildings were destroyed. There is currently no official estimate of how many people were killed, but unofficial estimates say thousands of people are missing or dead. With broken hearts here at Virtual Strides (based in Melbourne, FL, approximately 150 miles NW of the Bahamas), we wanted to do something to help.
Similar to last year's Lend a Hand: California Wildfire Relief, we will once again be donating every single dollar raised from this event, this time to Bahamas Hurricane Relief. Yes, that's right – You pay $25 to register, and we donate all $25 to the cause. But that's not all! We've selected a charity that is matching donations dollar for dollar, meaning your $25 participation in this event will actually raise $50 to help restore lives in the Bahamas!
Participants in this global virtual race will receive a 3″ Lend a Hand finisher medal, a "❤ The Bahamas ❤" silicone bracelet, a digital race bib, and a huge sense of accomplishment from knowing they are making a difference for people in need. You can run or walk anytime and anywhere you want to support the cause.
Please note: This is the same medal design as the one used for our two previous Lend a Hand events, but it will have different ribbon colors and will be accompanied by a different silicone bracelet. This event is much more about helping those in desperate need than it is about the bling, but we wanted to make sure it was clear that the medal itself is the same.
PLEASE SHARE! Because we are covering all expenses related to this event out of pocket, we cannot afford to advertise it heavily. Even if you are unable to participate, please share this event with your friends.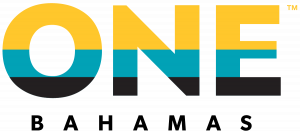 About the Charity: 100% of the GROSS proceeds* from this virtual race will be donated to the One Bahamas Fund, where every donation is further being MATCHED dollar for dollar to help Bahamians impacted by Hurricane Dorian!
For more information about the Bahamas Disaster Relief Fund or to make an additional, direct contribution, please visit the OneBahamasFund.org.
A COUPLE OF THANK YOUS: We would like to thank our partners who helped make this event possible…
*Virtual Strides will donate $25 to the One Bahamas Fund for every registration made in this event through 10/14/19 up to a maximum of $50,000 (Registration will be shut down at that time). Because we are donating all of the proceeds from this event, we are unable to include free USA shipping like we do for everything else on our website. Domestic shipping charges are $5 for the first registration and $2 for each additional registration.