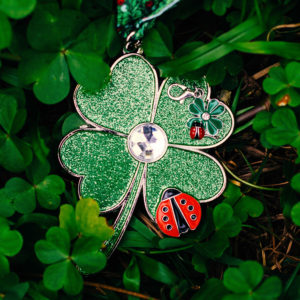 *** SOLD OUT ***
Distances: 5k, 10k, Half Marathon
To Benefit: Ladybug House
Regular Price: $29
Club VS Member Price: $24 & Free Shipping
About this Virtual Run: Need a little luck? Join the virtual race revolution by registering for the Lady Luck virtual 5k/10k/Half Marathon. Run or walk whenever and wherever you want to earn this glittery four-leaf clover medal with an attached ladybug. All registrants will also receive a matching charm that can be clipped to your shoelace, zipper, or anywhere else you'd like to have little good luck.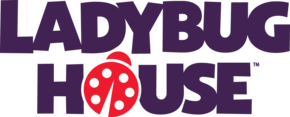 About the Charity: The mission of the Ladybug House is to provide children, adolescents, young adults, and their families respite from the challenges of life-limiting illness. At any given moment in the United States, over 565,000 children are within the last six months of their lives. Many hospitals provide high quality hospice and palliative care. 80% of pediatric deaths occur in hospitals. The Ladybug House will provide quality of life and respite from the sometimes sterile and challenging context of traditional hospital settings. Ladybug House will provide support to families during the unimaginable in a home full of life, love and respect. They will meet families' needs for as long as needed. Every day, every moment, and every life will be celebrated.
A portion of the proceeds from this virtual race (at least $5 from each registration) will be donated to the Ladybug House.  For more information about this charity or to make a direct contribution, please visit LadybugHouse.org.