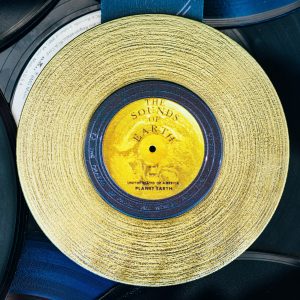 *** Medals Are Still Available! ***
Distances: 5k, 10k, Half Marathon, or Custom Challenge
To Benefit: The Planetary Society
Regular Price: $29
Club VS Member Price: $24
FREE Shipping!
About this Virtual Run: With hopes that intelligent extraterrestrial beings would someday find them, NASA mounted two copies of a phonograph known as the Golden Record to Voyager 1 and Voyager 2, twin probes launched in 1977. The Golden Record consists of 115 analog-encoded photographs, greetings in 55 languages, a 12-minute montage of "Sounds on Earth," and 90 minutes of music selected by a committee chaired by astronomer Carl Sagan.
Join the Golden Record virtual race and run, walk, bike or swim your way to earning your very own half-pound 4″ Golden Record medal, complete with the engraved symbols from the original's cover on the reverse side.
P.S. The only alien response to date: "Send more Chuck Berry." 🙂
Matching Shirts: Add a Give Me Some Space shirt to your registration for an additional $20 ($18 for Club VS Members). Shirts are available three colors and adult sizes S-XXL: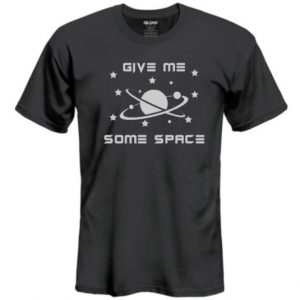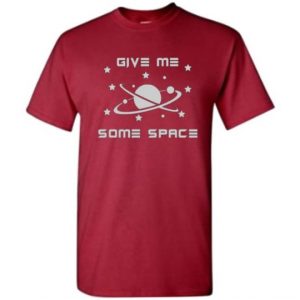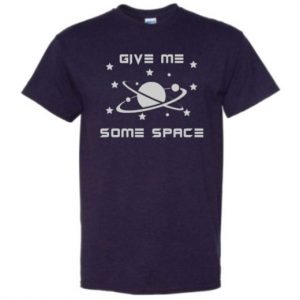 About the Charity: Founded by Carl Sagan, Louis Friedman, and Brice Murry in 1980, The Planetary Society's mission is to empower the world's citizens to advance space science and exploration. Today, The Planetary Society continues this work, under the leadership of CEO Bill Nye, as the world's largest and most influential non-profit space organization. The organization is supported by over 50,000 members in over 100 countries.
A portion of the proceeds from this virtual race (at least $5 from each registration) will be donated to the Planetary Society. For more information or to make a direct contribution, please visit Planetary.org.