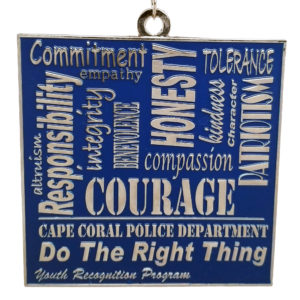 *** SOLD OUT ***
Distance: 5k, 10k, Half Marathon
Cost: $30 – FREE Shipping!
To Benefit: Do The Right Thing
About this Virtual Run: The Do The Right Thing program is a proactive (as opposed to reactive) student recognition program that acknowledges students for their positive behavior and good citizenship. Join the Do the Right Thing virtual 5k/10k/Half Marathon to support the program and help raise money for a charity committed to bringing together our youth, community, business leaders, and police with everyone committed to working towards a better future. All participants will receive this inspirational 4″ finisher's medal.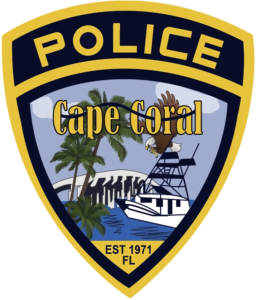 About the Charity: The Do The Right Thing Program originated in 1990 when a teenager was recognized by the Miami Police Department for turning in a loaded gun that he found, despite pressure from peers not to do so. The psychologist in attendance suggested that a formal youth recognition program be implemented by the department. In 1995, the Cape Coral Police Department was the second agency to adopt the "Do The Right Thing" youth recognition program. Today, "Do The Right Thing" is dedicated to ensuring that youth are not only rewarded for doing the right thing but also publicly recognized as role models for their peers.
Virtual Strides Partner Event: This event is part of the Virtual Strides Partners Program.  Cape Coral Police Department's Do The Right Thing Program will receive 100% of the net proceeds from this event after Virtual Strides' partner costs are deducted.