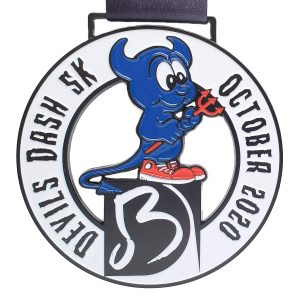 *** SOLD OUT ***
Distance: 5k
Cost: $29 – FREE Shipping!
To Benefit: BD Performing Arts
About this Virtual Run: The 'Devils Dash' virtual race allows you to simply get up and run/walk/jog a 5K anytime and anywhere. You can invite your ghoulish friends and choose your location, whether that's on the treadmill, at a park, or in your neighborhood. You have from 10/1 through 10/31 to record your time, and celebrate with a limited edition 4″ Blue Devils medal!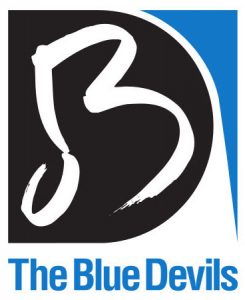 About the Charity: BD Performing Arts permanently enriches the lives of young people through a commitment to youth development and performance excellence, while providing enjoyment for our local community and audiences worldwide.
Music and the performing arts connect youth with their culture through a common language crossing generational, social, and racial barriers. The activities that a young person pursues influences the type of person he or she becomes. The experience that comes with participation in a performing arts organization builds discipline, character, pride, and self-confidence at a crucial age and forms the springboard to even greater achievements in adulthood.
Virtual Strides Partner Event: This event is part of the Virtual Strides Partners Program. BD Performing Arts will receive 100% of the net proceeds from this event after Virtual Strides' partner costs are deducted.