*** Medals Are Still Available! ***
Distances: 5k, 10k, Half Marathon, or Custom Challenge
To Benefit: Liberty In North Korea
Regular Price: $30 for choice of shape; Get additional medal shapes for only $15 more
Club VS Member Price: $25 + $12 for additional medal shapes
FREE Shipping!
BONUS: Purchase all 4 shapes and receive an exclusive VS shape for FREE – That's 5 medals for only $75 ($60 for Club VS members!)
About this Virtual Run: Have you watched Squid Game? Rated TV-MA, this South Korean series is NOT for children, but has quickly become Netflix's most popular show of all time. The series revolves around a contest in which 456 cash-strapped players compete in a variety of children's games with deadly penalties for the losers. This virtual race is a nod to one of the more interesting games featured in the show, the dalgona candy game. Dalgona is a South Korean honeycomb candy that emerged in the 1950s and was popular with children in the 70s and 80s. In the dalgona candy challenge, players use a needle to carefully carve the dalgona candy without breaking the delicate shape it contains.
All participants in the Dalgona Challenge virtual race will receive a 4″ medal containing the shape of their choice (triangle, square, star, or umbrella), along with a needle. Additional shapes (full medals containing different inserts) are available for purchase at a discounted price, and participants who purchase ALL 4 shapes will receive an exclusive BONUS shape featuring the Virtual Strides "VS" logo for free!
Note: No portion of these medals are edible, and the needle won't actually carve the PVC insert. Want to make your own dalgona candy so you can take on the dalgona challenge for real? Try one of the following recipes, and good luck!
Preppy Kitchen | New York Times Cooking | Korean Bapsang
Matching Shirts: Add a Numbers Shirt shirt to your registration for an additional $25 ($23 for Club VS members). You can choose a custom 3-digit number for an additional $2. Green/White 3/4 sleeve baseball-style shirts are available in adult sizes S-XXL.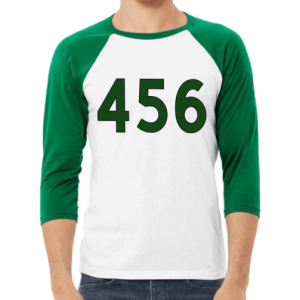 Add a Squid Game Shapes Shirt or Squid Game Field Shirt to your registration for an additional $20 ($18 for Club VS members). 100% pre-shrunk cotton shirts are available in adult sizes S-XXL.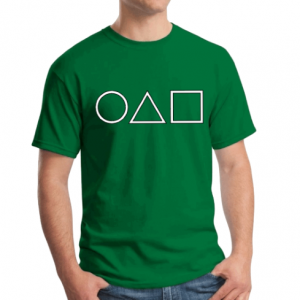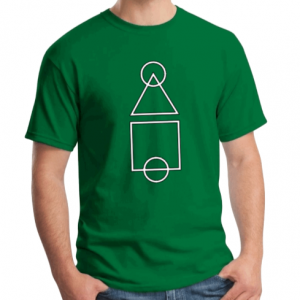 About the Charity: North Koreans live in the world's most authoritarian country. With offices in both the United States and South Korea, Liberty In North Korea is an international non-government organization that helps North Korean refugees escape through a 3,000-mile secret rescue route, and empowers North Koreans who have reached freedom to be changemakers, advocates, and leaders.
A portion of the proceeds from this virtual race (at least $5 from each registration) will be donated to Liberty In North Korea. For more information or to make a direct contribution, please visit LibertyInNorthKorea.org.