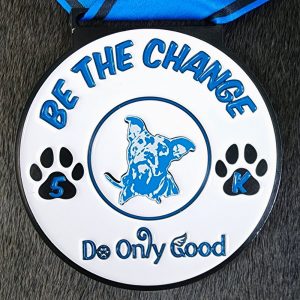 *** SOLD OUT! ***
Distance: 5k
Cost: $30 – FREE Shipping!
To Benefit: Do Only Good Animal Rescue
About this Virtual Run: This event is to help support Do Only Good Animal Rescue. One of their favorite sayings is "Be The Change!" They strive daily to provide love, comfort, and care for all the dogs at the animal shelter. They change their lives for the better and try to be their voice, while they wait patiently for their forever family to come. They have placed over 1,000 dogs since they were founded in 2017. Each participant of this virtual 5k will receive this 3.5″ medal with an adorable rescue dog in the middle!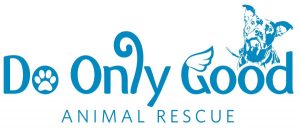 About the Charity: Do Only Good Animal Rescue is a registered 501(c)3 organization that facilitates the adoptions of dogs currently in the care of Oakland County Animal Shelter. They strive to find the best possible homes for these animals that have, through no fault of their own, been left at the shelter. All money goes to the dogs. It provides new collars, harnesses, leashes, enrichment items, toys, and any medical expenses that may arise during their time at the shelter.
Virtual Strides Partner Event: This event is part of the Virtual Strides Partners Program. Do Only Good Animal Rescue will receive 100% of the net proceeds from this event after Virtual Strides' partner costs are deducted.