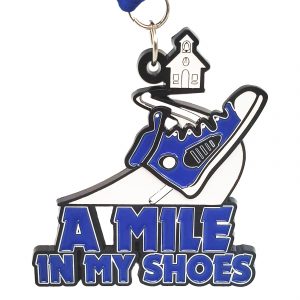 *** SOLD OUT ***
Distance: 5k
To Benefit: Fairview Baptist Church
Regular Price: $30
Club VS Member Price: $25
FREE Shipping!
About this Virtual Run: In Africa, over 75 million children do not attend school. This is due to having to help at home, gender issues, religion, war, health, and lack of funds needed to purchase a school uniform. Fairview Baptist Church of Statesville, NC has established a private school in Kambirwa, Kenya several years ago to provide an opportunity for students who were unable to attend school to have a chance for an education and a hope filled future.
This event is called "A Mile In My Shoes" and challenges runners and walkers to run or walk in honor of one of the 107 students enrolled in the Dylan Jones Academy in Kambirwa. Most of the children walk 1.5 miles each way to school. Proceeds from this event will help sponsor children that do not currently have a monthly sponsor. Funds will also help the Academy with the expenses of the school, such as staffing and construction of needed classroom space. Each participant will receive a 3.5″ medal with a running shoe that slides up the road!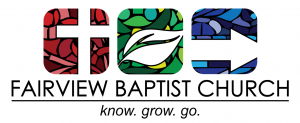 About the Charity: The goal of the Dylan Jones Academy is to "Embrace – Educate – Empower" the next generation of children in Kenya to help eradicate a lifestyle of poverty. The Dylan Jones Academy was established in 2017 with 7 students and 1 teacher. In 2018 the enrollment tripled with an enrollment of 25 students and 3 Teachers and two classrooms were constructed. Currently there are 107 students enrolled and a campus consisting of four classrooms and a kitchen with smokeless stoves. They use education as a tool to minister holistically to the families represented at the Dylan Jones Academy.
Virtual Strides Partner Event: This event is part of the Virtual Strides Partners Program. Fairview Baptist Church will receive 100% of the net proceeds from this event after Virtual Strides' partner costs are deducted which will be used to donate directly to the Dylan Jones Academy.