FOR IMMEDIATE RELEASE
April 1, 2017
The world's leading virtual race provider, Virtual Strides, has announced that effective immediately, VirtualStrides.com has begun offering in-person, motivational experts as an additional service to virtual race participants. This optional virtual race add-on has been designed for people who feel they need a little extra in-person encouragement to help get through their virtual races.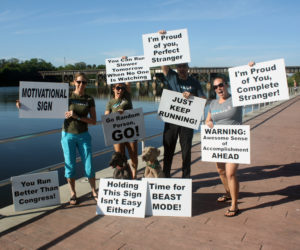 When registrants are ready to complete their virtual runs, they can simply add one or more Virtual Strides Cheerers And Motivators (VSCAMs, patent pending) to their cart, checkout, and then get ready to run. For only $401.17 per VSCAM, a personalized motivator will be delivered to a virtual runner's door by Virtual Strides drones "in less time than it takes Cooper to tie his running shoes" according to Murphy, the originator of the concept.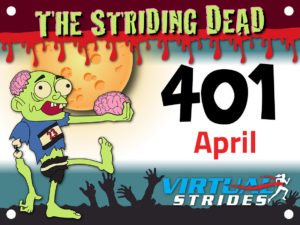 This latest service follows last month's announcement that Virtual Strides now offers high-quality, water and tear resistant premium race bibs for anyone interested in receiving professionally-printed copies of the complimentary custom digital race bibs provided with every registration at VirtualStrides.com.
Virtual Strides' mission is simple: Raising money for charity while promoting physical fitness and better health. With participants from 43 different countries, the organization has directly donated more than $250,000 to the beneficiaries of its virtual races. Learn more about Virtual Strides virtual races by watching this short video.

CONTACT INFORMATION
Please contact Cooper at VirtualStrides.com/contact/ for further information, to arrange interviews, or to discuss distribution options for your own VSCAM motivation team.